We are thrilled to welcome one of our most loyal FormWeb customers, Sherlene Christen, to the Rpharmy team. After 15 years as a FormWeb customer and more than 30 years at the esteemed Duke Raleigh Hospital, she'll lead our Customer Experience Team helping healthcare providers and hospital systems around the world bring formulary and hazardous drug information to the point of care.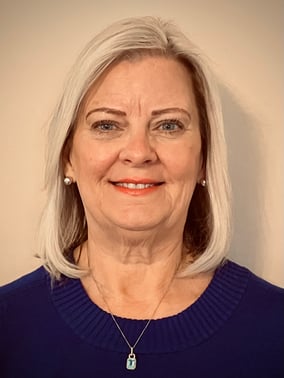 Sherlene's impressive career at Duke Raleigh Hospital spanned more than 3 decades where she assisted in building and implementing the pharmacy module of the Meditech system, supervised pharmacy inventory control, and lead the conversion project from Pyxis to Omnicell automated dispensing system. She then managed the Omnicell system consisting of automated medication cabinets, anesthesia workstations, controlled substance management, workflowRx, and Pandora analytics reporting.
The CareFusion Alaris Guardrails database and the pharmacy formulary and policy website, Rpharmy's FormWeb, were under Sherlene's responsibility as well. She wrote multiple NPR, and Foxfire reports to more easily manage drug diversion and medication safety.
Don't you want to pick her brain already? She not only has clinical pharmacy experience but adds on top of that her technical expertise and years as a FormWeb customer herself. Sherlene is uniquely capable of handling support questions about USP <800> and other regulations as well as questions about Rpharmy solutions.
She has hit the ground running helping hospital systems condense vast amounts of complicated information into bite-sized pieces so they can deliver it where it's needed most - at the point of care.
Do you have questions about how a digital formulary or HazDrugs database could save you time and improve patient and healthcare worker safety? Sherlene and the Rpharmy team are here to make your organization a success. Give us a call! (800) 467-1907.