Rpharmy was started to help practitioners ensure the safety of their patients as it relates to the administration of medication. As we started talking to our customers, we began asking ourselves, who is taking care of the caregivers?
The Centers for Disease Control and Prevention (CDC) estimates that on an annual basis, about 8 million U.S. healthcare workers are potentially exposed to hazardous drugs. It could be the pharmacist dispensing the medication, the nurse administering it, someone cleaning where the medication is stored. Long term exposure to some medications can cause a myriad of issues from something seemingly benign like a skin rash to certain forms of cancer.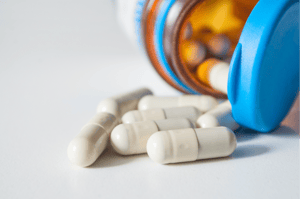 A couple of years ago, we met an oncology nurse at a facility in Texas we service through our FormWeb product. She is unable to have children, which she believes could be directly related to the powerful medications she administers to her patients. We knew there had to be a better way.
Our newest product, Rhazdrugs, is a comprehensive list of hazardous drugs and a database that communicates hazardous drug disposal and handling to ensure healthcare worker safety across your entire organization. Hospital, pharmacy, veterinary clinic, skilled nursing facility – wherever it may be, Rhazdrugs provides critical information and much needed peace of mind so that healthcare workers can remain focused on their patients.
Want to learn more? We will be at ASHP Midyear next week in Las Vegas next week at booth #973 in the back left area of the Exhibition Hall at Mandalay Bay. We would welcome the opportunity to meet you and share more about Rpharmy and our suite of products. You can schedule a meeting by Emailing me at lpaxton@rpharmy.com or feel free to just stop by.